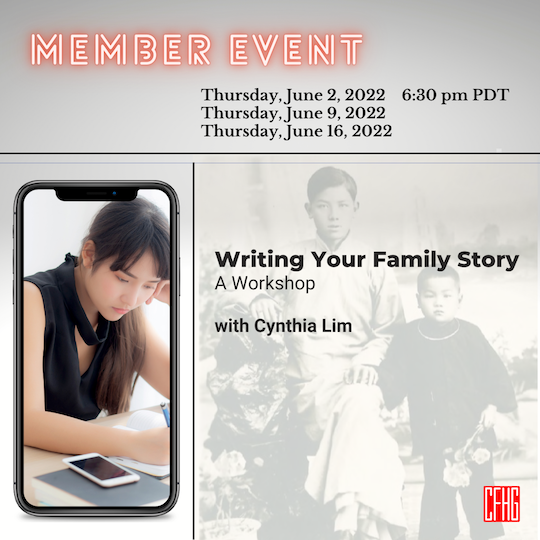 A Writing Workshop with Cynthia Lim
Three 90 minute workshops on "Telling Your Story" to help members document and write their family stories. The workshops will be open to 12-15 people with the understanding that they will share writing. The workshops will have short, five-minute writing prompts where participants write without stopping or editing to get creative ideas on paper. The prompts will help writers focus on specific scenes or memories to develop longer stories. Prompts will be given as homework for the following session. We will discuss tone and point of view in the writing, as well as using sensory details and dialogue.
The goal is to get participants to write their family history and provide the stimulus to start the process of capturing stories.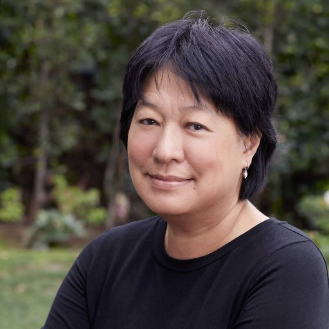 Cynthia Lim has been researching her family's immigration path to the United States after a visit to China to find her ancestral villages with the "Roots Plus" program. She is working on a memoir to document her journey. She is the author of Wherever You Are: A Memoir of Love, Marriage and Brain Injury and her essays have appeared in various literary journals. She retired as a central office administrator with the Los Angeles Unified School District and holds a PhD in Social Welfare.