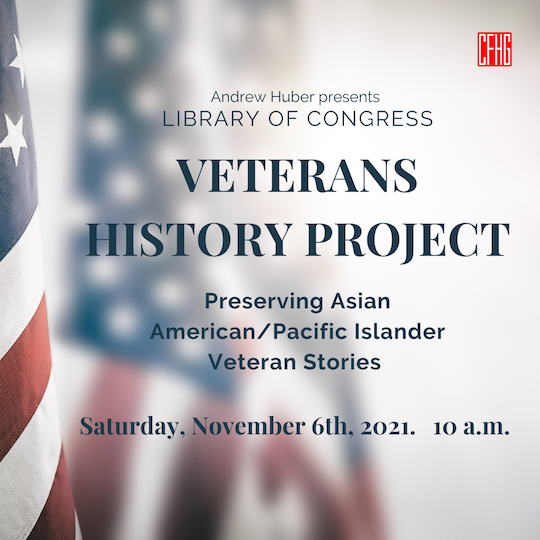 The Veteran History Project is an archive of interviews, photographs, memoirs, illustrations, and other historic documents that gives voice to the personal experiences of US war veterans. Housed in the Library of Congress, this vast collection provides firsthand accounts of the realities of war, making them accessible to the public and preserving them for future generations.
There are only 492 self-identified AAPI veterans in the Veteran History Project which is only 0.45% of the total collection, while currently AAPI make up 3.7% in the US military and 1.8% of the veteran population. This indicates a significant increase in the rate in which they are serving.
Please join us to learn about the Veteran History Project at the Library Congress, and how we can preserve the stories of Asian American Pacific IslandersI who served in WWII, the Korean, Vietnam, Afghanistan and Iraq wars.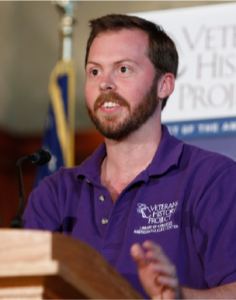 Andrew Huber is a Liaison Specialist with the Library of Congress Veterans History Project. For the past 7 years, he has taught members of Congress and their staff along with nonprofits, Veterans Service Organizations, historians, and students how to conduct oral history interviews of US veterans so that their stories can be digitized and archived in the Library of Congress.