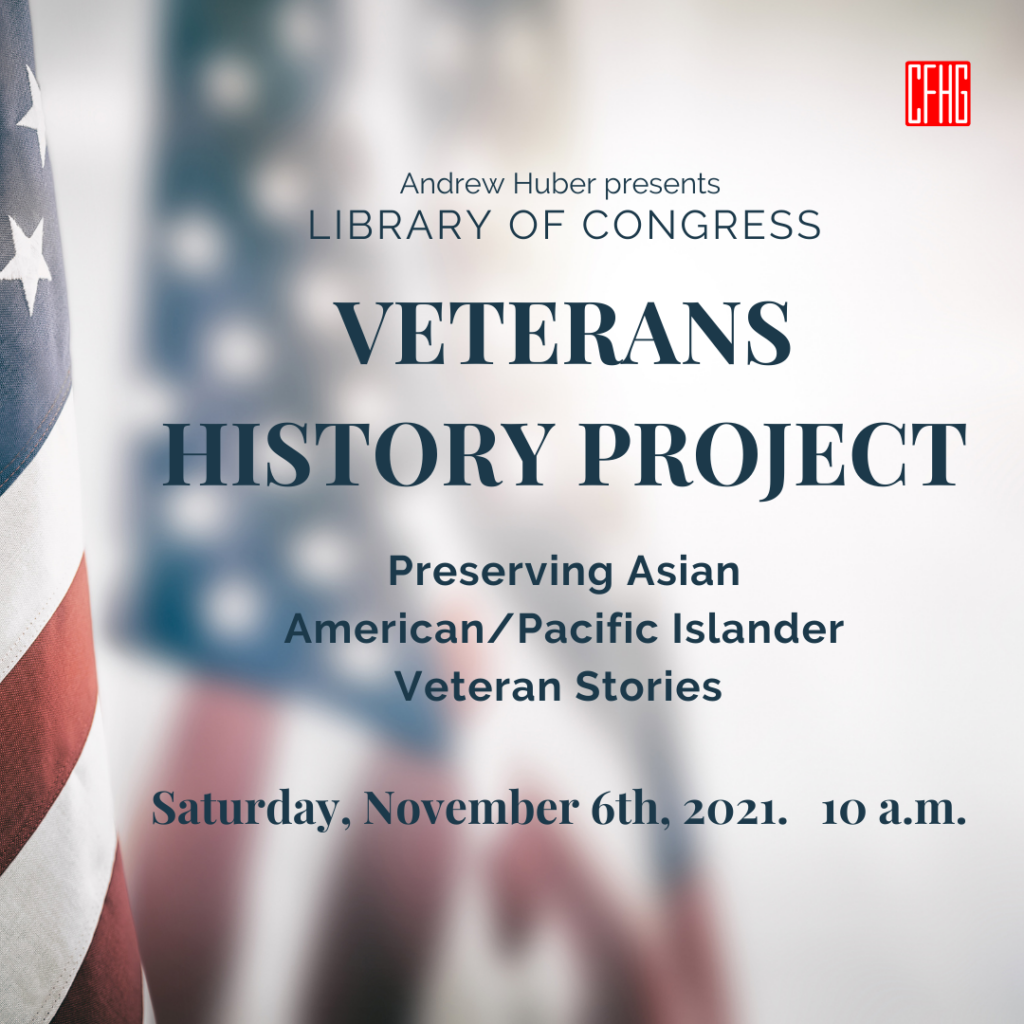 Do you have a veteran in your family? Do you know someone who has a veteran in their family? Do you want suggestions on how to conduct an oral interview? How can I preserve documents, letters and photos?
Since 2000, the Library of Congress has been mandated to collect and preserve the uncensored stories of veterans. Andrew Huber will show us how to create oral history records of Asian American/Pacific Islander service members to be archived for researchers and future generations in the Library of Congress. These oral histories become part of our nation's permanent history, and are accessible by content creators writing books, making movies, and conducting academic research that need primary source material about military history straight from the veterans who were there.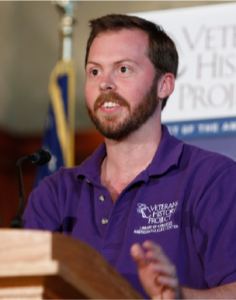 Andrew Huber is a Liaison Specialist with the Library of Congress Veterans History Project. For the past 7 years, he has taught members of Congress and their staff along with nonprofits, Veterans Service Organizations, historians, and students how to conduct oral history interviews of US veterans so that their stories can be digitized and archived in the Library of Congress.