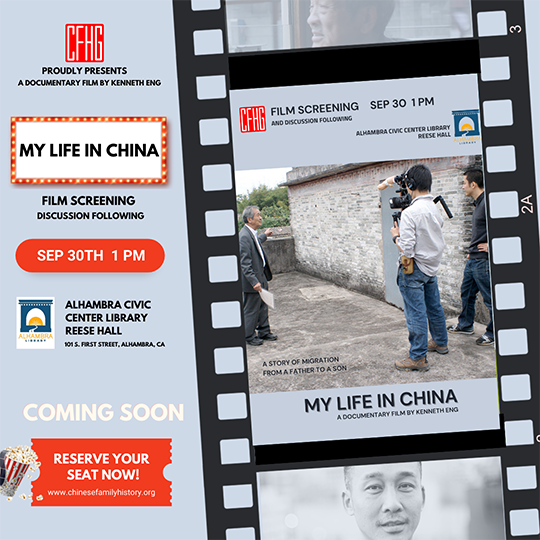 A Screening and Conversation with the Director
🎬 Immerse yourself in the remarkable tale of "My Life in China," a poignant award winning documentary crafted by the filmmaker Kenneth Eng. Through the lens of personal discovery, this film chronicles the journey of one man's connection to his roots, unveiling a tapestry of memories, struggles, and triumphs that resonate universally.  Join us as we celebrate his story, a bond that ties a father to a son, a story we can relate to, as we reflect on the stories of our families' past and the journeys that led us to the future.
🎙️ Stay engaged and captivated as we present a live Q&A talkback session with the director himself, immediately following the screening. Gain exclusive insights into the making of this documentary, delve deeper into the stories that inspired it, and have your questions answered by Kenneth Eng.
🌐 Can't make it in person? No worries! Experience the magic of the event from wherever you are through our broadcast streaming. Connect with fellow enthusiasts, engage in live discussions, and be part of a global audience that cherishes heritage and the art of storytelling.
🗓 Reserve your spot today and mark your calendar for an afternoon that promises inspiration, connection, and the joy of discovering the incredible documentary, "My Life in China."
🎟️ Limited seats available for in-person attendance. Secure your spot now!
📺 Can't be there in person? Register for exclusive online streaming access.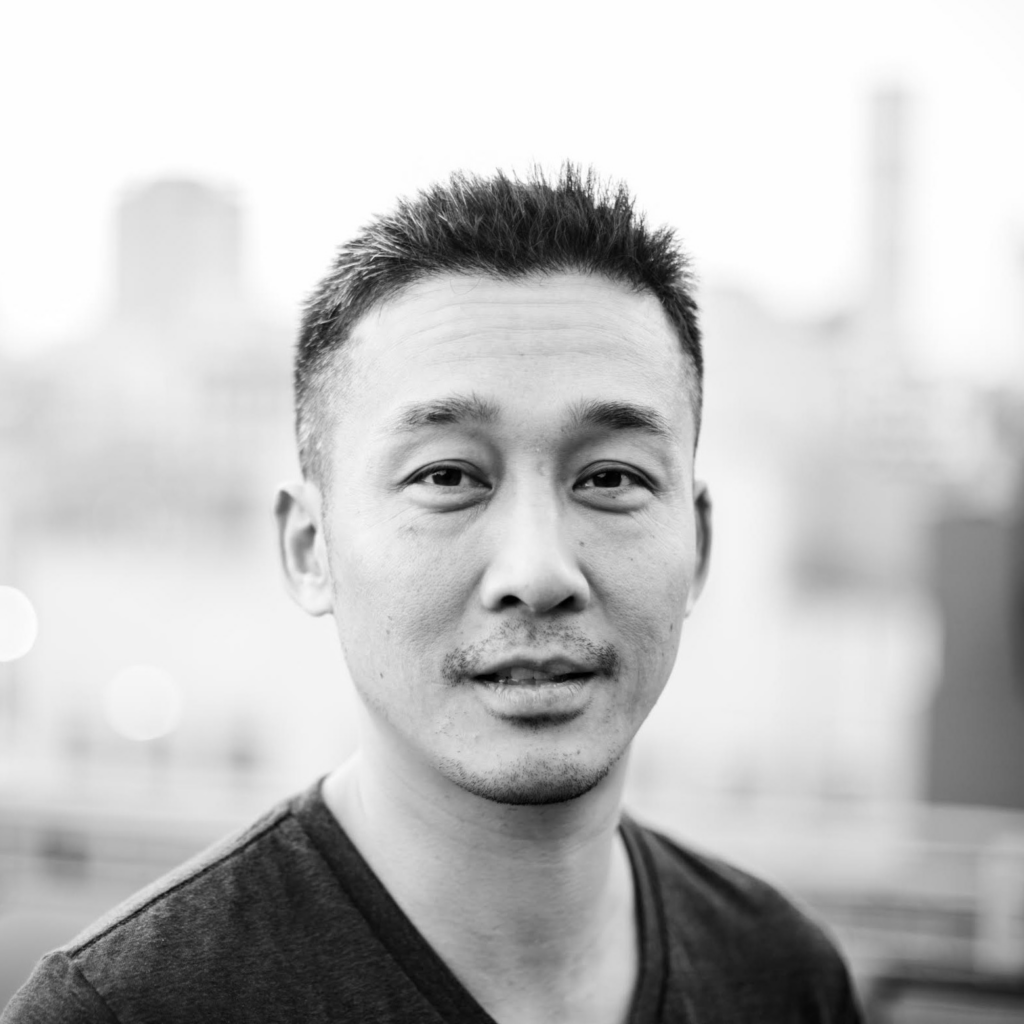 Kenneth Eng is a director, editor and executive producer. After graduating from Boston Latin School, Ken left for New York in 1994 to study film at the School of Visual Arts. His thesis Scratching Windows, a short documentary film about graffiti writers, was broadcast as part of the doc series "REEL NY" on WNET – NY PBS. In 2007, Ken was awarded the Guggenheim Fellowship to launch "My Life In China". Recently, he edited "Tested" for director Curtis Chin, and is currently collaborating with him on a film "Our Chinatown" about the challenges Chinatowns across America face. Ken is also involved in the production of "The Great China Baseball Hunt" a film about the rise of baseball in China.