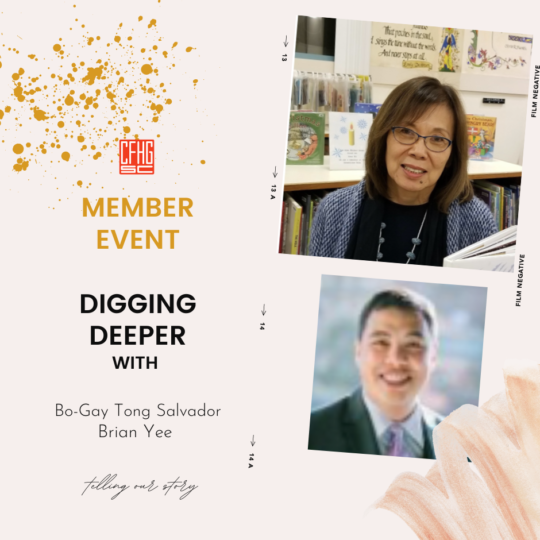 Bo-Gay Salvador and Brian Yee shared their personal experiences in genealogy research in this session especially designed for our donors and members. They answered questions from viewers and shared behind-the-scenes stories involved in the original webinar.
Bo-Gay Tong Salvador is our first chairperson and founding member of the Chinese Family History Group of Southern California and a fantastic example of "it's never too late" to start researching your family history. Bo-Gay has a B.A. in Psychology from Stanford University and M.L.S from UCLA.

Brian Yee started his family history research at UC Santa Cruz while pursuing a double major in Computer Science and Mathematics. He is currently on the Board of Directors for the Chinese Historical Society of America and a board member of the Friends of Roots organization, which mentors young interns in researching their family history to their ancestral village.