Applying Evernote to Chinese Genealogy
Apr 16, 2022 10:00AM
Categories Previous Events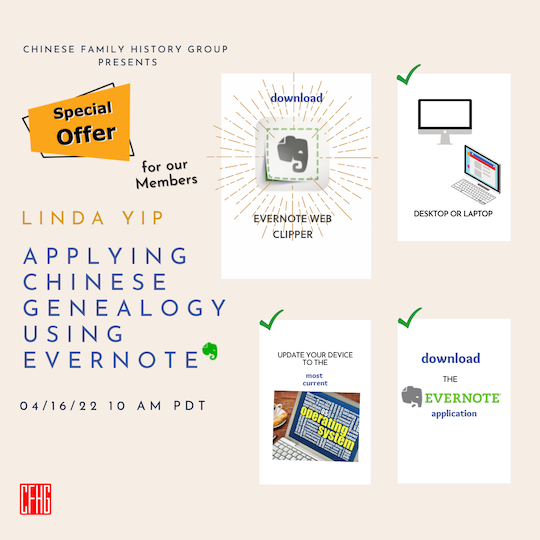 Curious how Linda Yip uses Evernote to manage over 20,000 notes and 40,000 images? Are you wondering what tools and ideas you can adopt to organize your family history?
Work alongside Linda while she demonstrates the application of Evernote to preserving your family history. Linda will be demonstrating desktop and laptop applications. You can work simultaneously by using your split screen feature or using a second device while she is presenting.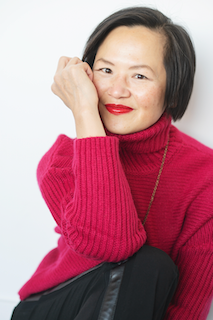 Linda Yip is an author, storyteller, and speaker to businesses, colleges, non-profits, and societies in Canada and the United States. She's been featured on multiple occasions on CBC Radio; newspapers such as the Toronto Sun, Sing Tao Daily, and The Tyee; on TV; and on live international social media events. . A member of the Ancestry Advisory Board of Canadian Genealogists and the Association of Professional Genealogists, she is currently working on accreditation through the International Commission for the Accreditation for Professional Genealogists (ICAPGen). Her blog, Past-Presence.com, has been read by over 190,000 people in 182 countries.Her personal library of electronic material is in excess of 20,000 notes and 40,000 images and to keep up with all of this, Linda leverages her favorite software tools: Evernote and Asana.