Ed Gor-Honoring Those Who Served, Member Exclusive Podcast
Nov 08, 2021
Categories Previous Events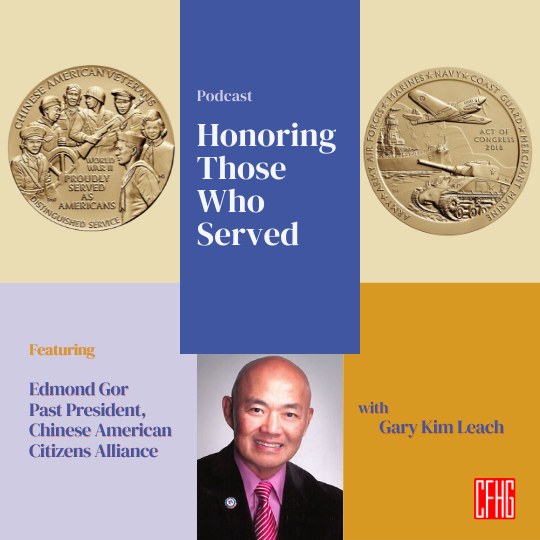 Over 22,000 Chinese Americans served in World War II, one out of five of the total population, during an era in which the Chinese Exclusion Act was still in effect.
Join Chinese Family History Group member, Gary Kim Leach as he speaks with Ed Gor, past National President of the Chinese American Citizens Alliance, about how a suggestion and allyship resulted in thousands of Chinese Americans receiving the deserved recognition of the Congressional Gold Medal for their bravery and service in World War II. This engaging conversation is an exclusive release for our members.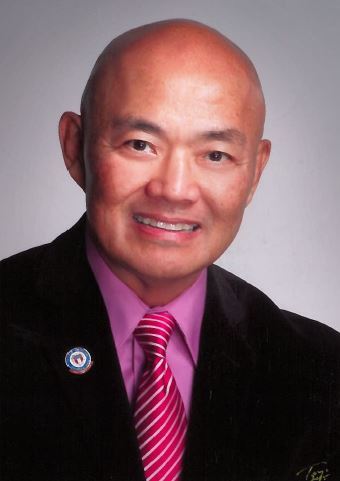 From 2013-2017, Ed Gor served as National President of Chinese American Citizens Alliance(C.A.C.A.), the oldest Asian American civil rights organization in the U.S. that was established in 1895.
Having served for over 30 years in levels of increasing responsibilities at C.A.C.A., he now serves as National Director for the Chinese American WWII Veterans Recognition Project to recognize the forgotten service of our Chinese American World War II Veterans with the Congressional Gold Medal.
A native Houstonian and graduate of the University of Texas at Austin, his personal story as a first generation Chinese American of immigrant parents mirrors that of many of the members of the C.A.C.A. He is married to Dr. Beverly Quan Gor. They have a daughter and three grandchildren.