Family Ties – Adventures in Finding My Family Stories
Apr 13, 2021
Categories Previous Events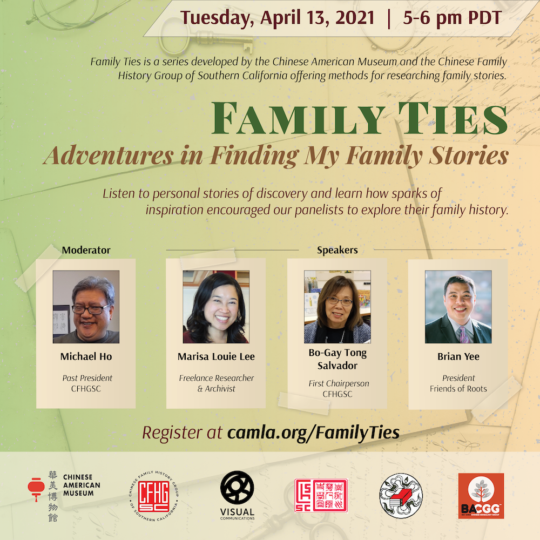 In collaboration with Chinese American Museum Los Angeles, moderator Michael Ho interviewed panelists Marisa Louie Lee, Bo-Gay Tong Salvador, and Brian Yee on their personal experiences in genealogy research. The panelists shared their motivation to uncover pieces of their family history, their most meaningful discoveries, and what inspires them to continue searching for answers.
Marisa Louie Lee is a freelance researcher and workshop speaker who specializes in federal government records and Asian American history and genealogy. She previously worked for the National Archives at San Francisco and the Chinese Historical Society of America. Marisa is a proud alumna of the "Friends of Roots" program. She has been a course instructor for the Salt Lake Institute of Genealogy (2019, 2020) and has presented workshops for the Southern California Genealogy Jamboree, the California Genealogical Society, and the Nikkei Genealogical Society.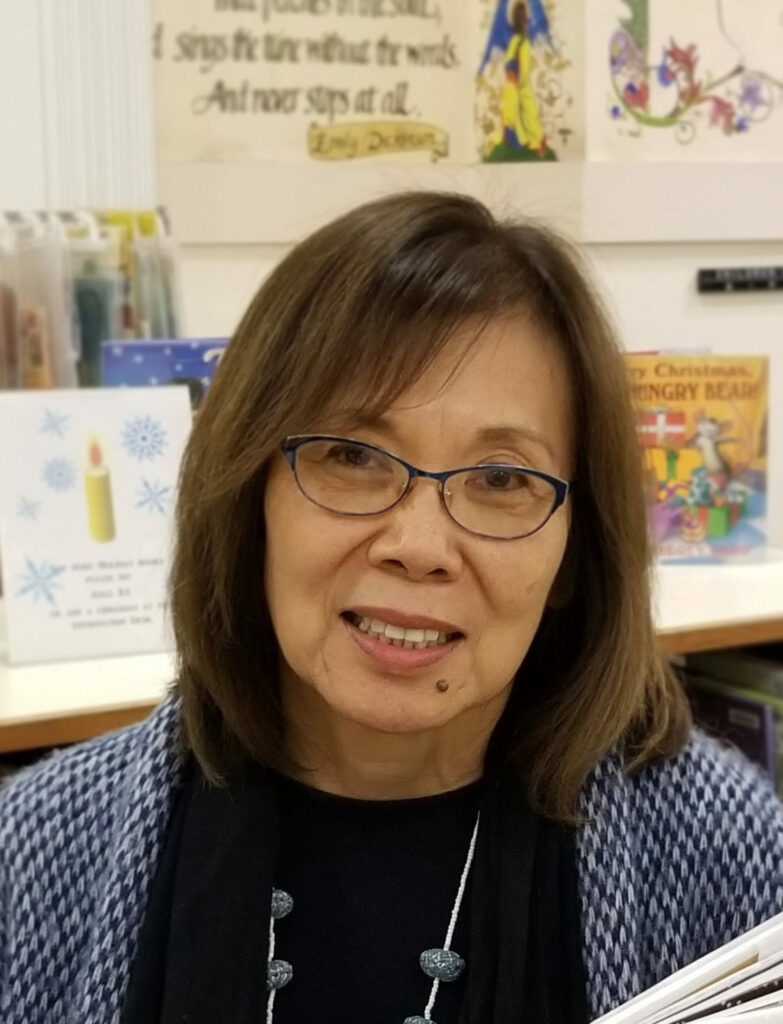 Bo-Gay Tong Salvador is our first chairperson and founding member of the Chinese Family History Group of Southern California and a fantastic example of "it's never too late" to start researching your family history. Bo-Gay has a B.A. in Psychology from Stanford University and M.L.S from UCLA.

Brian Yee started his family history research at UC Santa Cruz while pursuing a double major in Computer Science and Mathematics. He is currently on the Board of Directors for the Chinese Historical Society of America and a board member of the Friends of Roots organization, which mentors young interns in researching their family history to their ancestral village.